Home » Insights »

U.S. Government Launches APRA-H Within the NIH – Opportunities for Funding
U.S. Government Launches APRA-H Within the NIH – Opportunities for Funding
21 November, 2022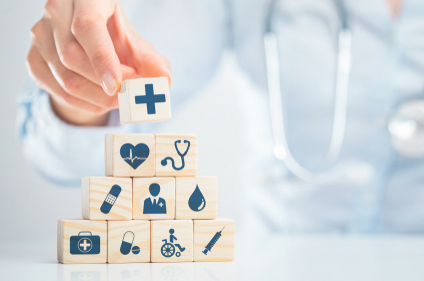 Key Details: The Advanced Projects Agency for Health (APRA-H) was proposed by President Biden with the goal of using U.S. government spending to increase innovation in health and medicine. On March 15, 2022, Public Law 117-103 was enacted, authorizing the establishment of APRA-H. APRA-H will be an independent agency within the National Institutes of Health (NIH) and will support transformative high-risk, high-reward research in the medical field. The program aims to improve the equity of health outcomes through its funding of "moonshot" projects. Interested parties are encouraged to review this website for mission alignment.
Reasoning for APRA-H
APRA-H was created to harness the momentum associated with accelerated scientific promise in medicine and health. The overall program will aim "to benefit the health of all Americans by catalyzing health breakthroughs that cannot readily be accomplished through traditional research or commercial activity."
What is the Mission of APRA-H?
Per the APRA-H website, the proposed mission is to make investments in breakthrough technologies and applicable platforms, capabilities, and solutions that can transform areas of medicine and health. Businesses in these spaces may find increased federal funding opportunities, making it important to be compliant with the various federal regulations that govern contractors.
APRA-H will aim to:
Improve the application and implementation of health breakthroughs of all patients.
Build capabilities and platforms for prevention and treatment.
Support "user-driven" ideas that solve practical problems to advance equity.
Utilize the Defense Advanced Research Projects Agency (DARPA) as a model to champion innovative ideas.
Gaps APRA-H Aims to Fill and Potential Funding Opportunities
The Whitehouse has noted that the current biomedical research ecosystem is driven by two components, fundamental research, and the biopharmaceutical industry. However, gaps remain due to high risks and expenses, lengthy time frames, complex coordination of parties, and lack of economic benefit. As such, APRA-H hopes to support opportunities that fall into this gap.
APRA-H plans to fund programs that tackle problems from a molecular to societal level. As such, projects that create new capabilities, support high-risk exploration, and overcome current market failures are preferred. Additionally, APRA-H will target ideas that are "use-drive" as opposed to the typical "curiosity-drive" NIH projects. Therefore, research projects that are directed at solving a practical problem are favored. Examples provided include:
Cancer and other chronic disease related projects. This includes development of vaccines, manufacturing processes, molecular "zip codes", non-intrusive monitors, and new approaches relating to accelerated discovery.
Healthcare access, equity, and quality related projects. This includes development of platforms to reduce health disparities in maternal morbidity and mortality, platforms to promote better health outcomes, and increased community engagement.
How will Program Funding and Development Work?
APRA-H will use program managers to identify important needs not being met through traditional research and commercial activities. As such, these ideas can arise from multiple sources such as patients, advocates, academia, and industry. The program manager will be responsible for developing a program to address the ideas.
Also, program managers must pitch their program ideas to the APRA-H director who will approve, solicit, and review applications. The APRA-H director has the authority to decide which programs to fund. Interested parties in the medical research field and those who aim to advance equitable access are encouraged to review the APRA-H website for mission alignment and to analyze if their current projects may fill a gap in the industry.
The Future of APRA-H
President Biden initially requested a budget of $6.5 billion to be spent over 3 years. The House Appropriations Subcommittee on Labor, Health, & Human Services released a draft appropriations bill that includes $3 billion for APRA-H. However, Public Law 117-103 only provided APRA-H with $1 billion in funding available until September 30, 2024. Despite this, project funding remains on the horizon as the program continues to be ramped up. Businesses may experience more support for high-risk projects that deter venture capitalists. Furthermore, as the NIH tends to provide multi-year grants for scientific exploration, APRA-H will likely provide funding to contracts that come with accountability. As such, there is a potential for contracts to be ended should an experiment fails. With this system, businesses may experience shifts in funding that can be utilized. For more information or expertise, contact Ryan & Wetmore.
Today's Thought Leaders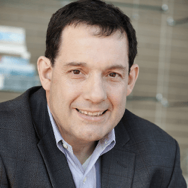 About Peter Ryan
Partner, Co-founder, & CPA
Peter T. Ryan co-founded Ryan & Wetmore in 1988 with business partner Michael J. Wetmore. Peter provides clients with the best strategies for success. His expertise extends across various industries. Peter obtained a Master of Business Administration in Finance from the University of Baltimore and a Bachelor of Arts in Accounting from the Catholic University of America.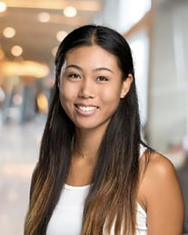 About Rosie Cheng
Finance Consultant
Rosie Cheng is a Finance Consultant at Ryan & Wetmore. She focuses on government contracting services and produces many of the firm's government contracting newsletters. Rosie graduated from Georgetown University with a Master of Science in Management and from William and Mary with a Bachelor of Business Administration.