Home » Insights »

Stay Ahead: OFCCP's Megaproject Program and AAP Certification Compliance for Your Government Contracting Business
Stay Ahead: OFCCP's Megaproject Program and AAP Certification Compliance for Your Government Contracting Business
27 April, 2023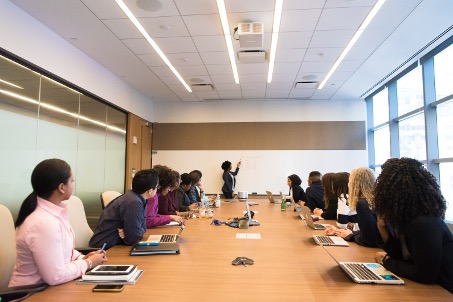 Key Details: The Office of Federal Contractor Compliance Programs (OFCCP) recently launched a Mega Construction Project Program (Megaproject) aimed at fostering equal opportunity in the construction trades workforce. Alongside this, federal supply and service contractors and subcontractors are required, for the second year in a row, to certify that their affirmative action plans (AAPs) are compliant with federal requirements. Both the Megaproject and the AAP certification requirements are a part of OFCCP's efforts to ensure federal contractors are providing fair and equitable employment practices in their workplace.
As these two items impact a wide variety of government contractors, businesses are encouraged to thoroughly review their AAPs for compliance and to contact Ryan & Wetmore for further information and expertise.
Affirmative Action Certification
The OFCCP is requiring contractors and subcontractors to certify their AAPs in the certification portal for the second year in a row. The portal was open on March 31st. Supply and service contractors and subcontractors have until June 29 to submit the required certification. Federal supply and service contractors who are unsure if they must certify their AAPs are encouraged to visit the Jurisdiction Thresholds and Inflationary Adjustments page created by the OFCCP.
In December 2021, the OFCCP announced the launch of their new Affirmative Action Program Verification Interface (Portal). This was created to ensure oversight over federal contractor AAPs. The Portal went live on February 1, 2022, and the first deadline for submitting the required verification was June 30, 2022.
Like last year, new contractors will have a 120-day grace period to develop and certify their AAPs from the date they become eligible federal contractors and become subject to affirmative action regulations. Contractors and subcontractors are encouraged to review their eligibility and register and certify their AAPs by the dates highlighted above to remain compliant. Noncompliance may invite audits, create liability claims, and inhibit a contractor's ability to bid on future contracts.
The Mega Construction Project Program
The OFCCP's Megaproject was created to foster equal opportunity in the construction trades workforce for federal contractors and subcontractors who work on large applicable federal construction projects. Large construction projects are those valued at $35 million or more in funding. Part of this funding must be federal.
The goal of this program is to focus the OFCCP's resources on construction projects that have the greatest potential to provide a positive economic difference in a community. The idea is to immediately impact both contractor and subcontractor recruitment and hiring practices. Through this, the OFCCP hopes to build a robust applicant pool to include workers from underrepresented backgrounds.
Through this Megaproject, the OFCCP hopes to:
Conduct outreach and engagement efforts with prime contractors to convene a broad range of stakeholders in the Equal Employment Opportunity Committees.
Provide ongoing compliance assistance to both prime and subcontractors.
Evaluate prime and subcontractor efforts relating to recruitment and utilization of talent from underrepresented backgrounds.
Promote compliance with affirmative action requirements.
This Megaproject program was launched in response to the Bipartisan Infrastructure Law (BIL) that was signed in November 2021. As such, it is evident that the OFCCP is increasing their focus on construction companies and ensuring appropriate actions are taken in their AAPs and equal employment opportunity practices.
Conclusion and Action Plan
Both the Megaproject and the certification of AAPs through the Contractor Portal show the OFCCP's heightened focus on ensuring contractors and subcontractors are practicing equal employment opportunities. As such, contractors are encouraged to perform the following steps to ensure they remain compliant and competitive for future contract rewards and to reduce the risk of audits and contract noncompliance:
Review the OFCCPs jurisdiction and inflationary adjustments page to see if your company must submit a compliance certification.
Understand if any of your contracts fall under the Megaproject eligible contract category.
Register your company in the portal to avoid delays.
Familiarize yourself with the population of data and administration of personnel access.

Create, implement, and document an affirmative action plan. This should include plans relating to active recruitment and retention efforts.

Ensure recordkeeping processes are in place to store the necessary information required for submission.

Analyze your hiring, recruitment, and retention data. This includes performing an analysis of promotions, terminations, and compensation systems.

Analyze your workforce representation and placement goals. Document these results and develop actionable goals to maintain compliance.

Measure your progress towards your goals.

Ensure your AAP certification is ready for submission by June 29, 2023.
For further information and expertise, contact Ryan & Wetmore today.
Today's Thought Leaders
About Peter Ryan
Partner, Co-founder, & CPA
Peter T. Ryan co-founded Ryan & Wetmore in 1988 with business partner Michael J. Wetmore. Peter provides clients with the best strategies for success. His expertise extends across various industries. Peter obtained a Master of Business Administration in Finance from the University of Baltimore and a Bachelor of Arts in Accounting from the Catholic University of America.
About Rosie Cheng
Finance Consultant
Rosie Cheng is a Finance Consultant at Ryan & Wetmore. She focuses on government contracting services and produces many of the firm's government contracting newsletters. Rosie graduated from Georgetown University with a Master of Science in Management and from William and Mary with a Bachelor of Business Administration.