Home » Insights »

New SBA Equity Action Plan Helps Underserved Entrepreneurs
New SBA Equity Action Plan Helps Underserved Entrepreneurs
25 May, 2022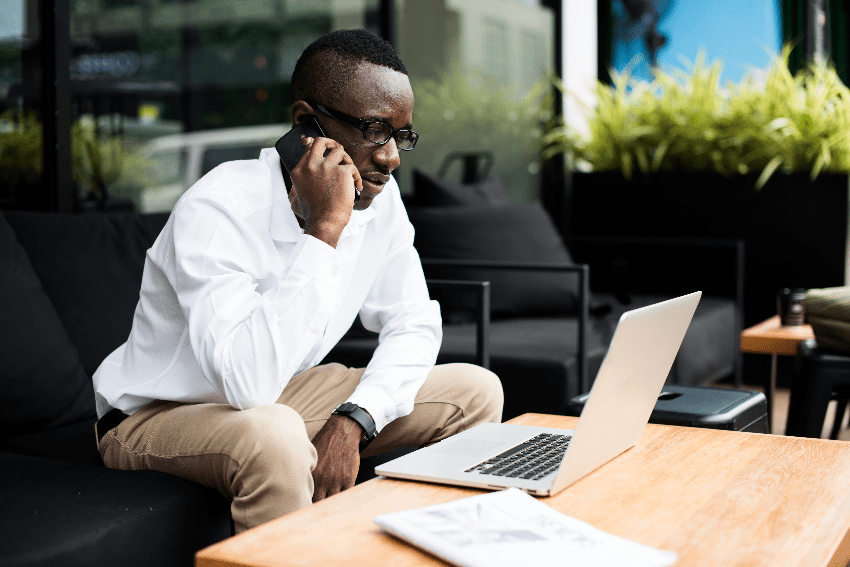 New SBA Equity Action Plan Helps Underserved Entrepreneurs Access Capital, Contracting Opportunities, Disaster Assistance, and Business Counseling
Great News! The U.S. Small Business Administration (SBA) recently released their Equity Action Plan in an effort to reduce program disparities and inequities among minority and underserved entrepreneurs. This means small business owners of underserved communities will gain access to a wide range of programs that are built to help them throughout their entrepreneurial journey. This Equity Action Plan was created in conjunction with Executive Order (EO) 13985 (titled "Advancing Racial Equity and Support for Underserved Communities Through the Federal Government"). Small businesses and other interested parties are encouraged to review the Action Plan to understand the resources and assistance the SBA plans to improve access to. These resources may provide the additional push required to jump-start your company's growth.
Key Items from the SBA Equity Action Plan
The Equity Action Plan was effective on April 14th, 2022, and highlights how the SBA plans to reduce barriers to the following four resource areas:
Capital access
Federal government procurement and contracting opportunities
Disaster assistance

Business counseling, training, and services
1. Capital Access
The SBA found that there is a gap in access to capital amongst small business owners that contributes to racial inequities. A high prevalence of credit invisible U.S. adults also adds to the capital access gap. Furthermore, current SBA programs LenderMatch and Community Advantage Pilot do not optimize the match of Community Financial Institutions with underserved borrowers.
As such, the SBA intends on building upon LenderMatch and Community Advantage and will invest in additional technology to optimize the marketplace. This means application requirements for borrowers will be simplified, data will be integrated, and customer support service systems will be implemented. To further promote the programs to underserved communities and Community Financial Institutions, the SBA also plans on investing in marketing and promotional activities.
By prioritizing these actions and improvements, the SBA hopes to provide a more focused resource to meet the needs of underserved communities. Success factors and progress tracking will be monitored by the SBA over the next 8 years. The SBA's Office of Capital Access will also be aligning these actions with their Strategic Plan and report to leadership to increase accountability of this improvement.
2. Federal Government Procurement and Contracting Opportunities
Currently, small businesses that are at least 51% owned by individuals who are socially and economically disadvantaged and who are competing for government contracting opportunities can self-certify as a Small Disadvantaged Business (SDB). SDBs made up 25% of all businesses participating in government contracting in FY 2020 but only received 10% of total federal procurement dollars. As such, the SBA plans to improve access to contracting opportunities for SDBs.
In narrowing the spending gap, the federal government will not only spend more on existing contractors, but also expand spending opportunities for newer and less-established SDBs. The FY 2022 government wide SDB contracting goal has increased to 11%, with a goal of increasing to 15% in FY 2025.
To further improve contracting opportunities, the SBA plans to increase SDB participation through enrolling more disadvantaged businesses into their business development and contracting programs (such as the 8(a), HUBZone, and Economically Disadvantaged Women-Owned Small Business programs). This will be done through maximizing application education and assistance for potential applicants by offering quarterly training courses. The SBA will also examine application area requirements for their 8(a) program to reduce administrative burdens for small businesses. By addressing and improving these areas, the SBA hopes to open the door for more small businesses to enter and compete in the federal marketplace.
3. Disaster Assistance
The SBA provides low-interest disaster assistance loans to help during the recovery process to small business owners, private non-profits, homeowners, and renters who qualify. The lending criteria for disaster loans can make it more difficult for those in underserved communities to actively participate in these programs due to financial disparities.
To improve upon this barrier to access, the SBA will work with its field and program offices to develop a formal process with resource partners to assist businesses with applications and other technical services. The SBA hopes that these partnerships will foster direct engagements with disaster survivors and help them obtain the financial services required. Furthermore, the SBA will conduct outreach and "listening sessions" to gain feedback from new and existing stakeholders.
By addressing these above items, the SBA hopes to provide a positive customer experience, gain more understanding of the needs of disaster survivors, and deliver improved and equitable services.
4. Business Counseling, Training, and Services
All SBA programs focus on outreach and connect entrepreneurs to resources and information on growing, managing, and recovering their businesses. These resources are often provided through counseling, training, and other specialized services. The SBA has found that communication gaps exist that prevent both SBA clients and potential clients from receiving information on the benefits of SBA resources. This is amplified for entrepreneurs of underserved communities where such information may be more critical.
To strengthen communication and information lines with underserved communities, the SBA plans to launch a Community Navigator Pilot Program whereby outreach is expanded to underserved businesses by partnering with organizations that have deep roots in their communities. Furthermore, the SBA plans to secure on-demand translation services at the Office of Disaster Assistance to meet the immediate needs of survivors with limited English proficiency. Additional training events, outreach kits, and listening sessions will also be conducted.
By focusing and prioritizing these actions, the SBA hopes to develop a more comprehensive and inclusive outreach strategy while also improving communication with entrepreneurs of underserved communities.
Conclusion
The SBA's Equity Action Plan brings about many beneficial changes to small business owners. From providing additional training to lessening the administrative burden of various applications, small business owners of underserved communities can take advantage of these resources to help build and grow their companies. Furthermore, additional federal funding will provide small business contractors with the necessary room to compete in the growing contracting marketplace. As this Equity Action Plan highlights multiple paths of improvement, individuals are encouraged to thoroughly review each section to take advantage of the numerous benefits ahead.
Today's Thought Leaders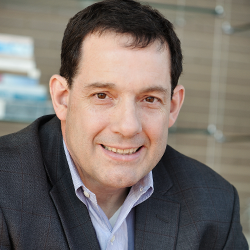 About Peter Ryan
Partner, Co-founder, & CPA
Peter T. Ryan co-founded Ryan & Wetmore in 1988 with business partner Michael J. Wetmore. Peter provides clients with the best strategies for success. His expertise extends across various industries. Peter obtained a Master of Business Administration in Finance from the University of Baltimore and a Bachelor of Arts in Accounting from the Catholic University of America.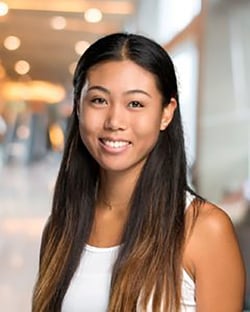 About Rosie Cheng
Finance Consultant
Rosie Cheng is a Finance Consultant at Ryan & Wetmore. She focuses on government contracting services and produces many of the firm's government contracting newsletters. Rosie graduated from Georgetown University with a Master of Science in Management and from William and Mary with a Bachelor of Business Administration.