Home » Insights »

Government Contractors Inflationary Update – Guidance from the DoD and GSA
Government Contractors Inflationary Update – Guidance from the DoD and GSA
10 November, 2022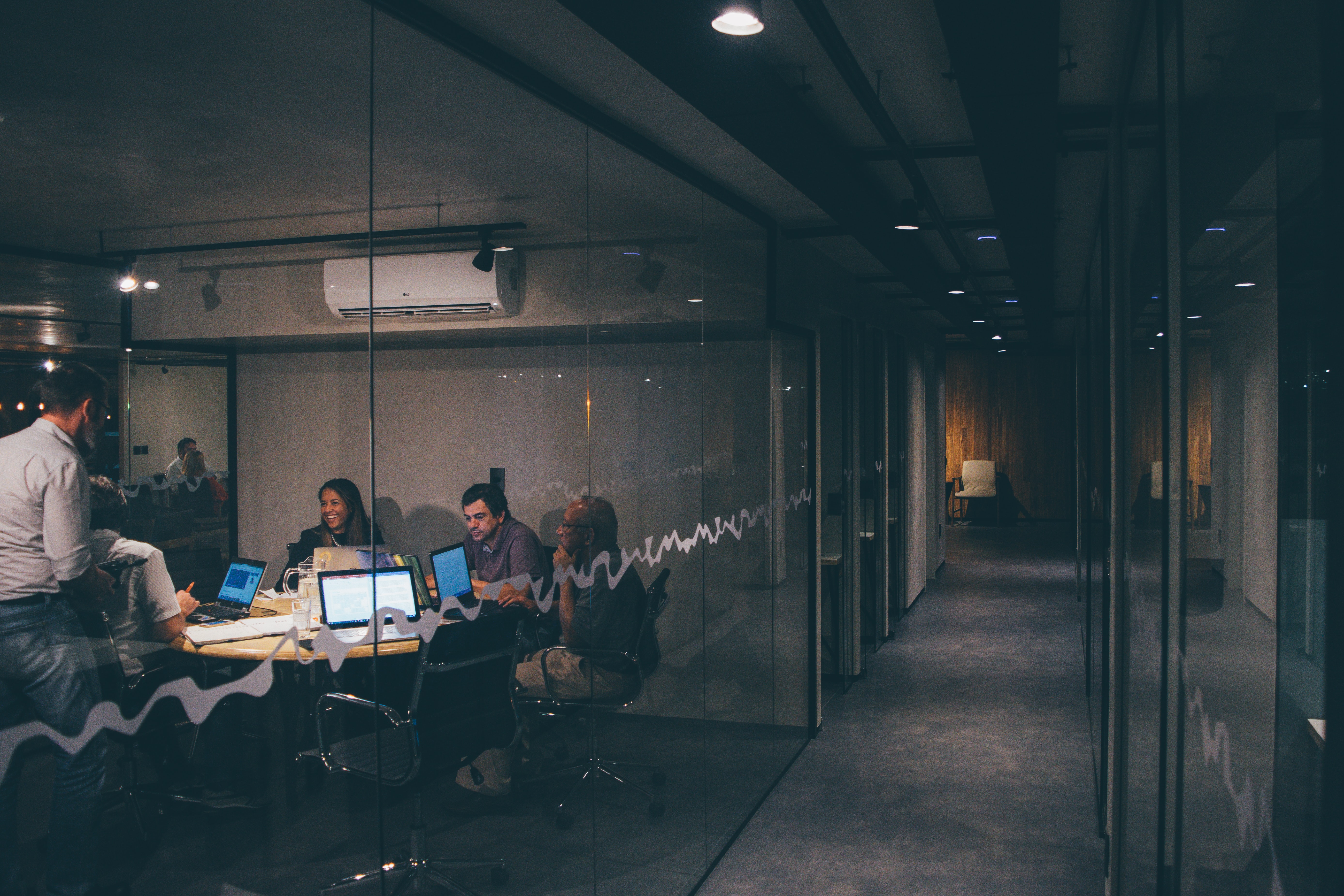 Key Details:
Concern regarding inflation rates as high as 7 – 9% continues to be at the forefront of all government contractors' minds as rising prices deplete resources and apply further pressure to diminishing profit margins. Last month, the Department of Defense (DoD) and the General Services Administration (GSA) updated their contractual adjustment guidance. This follows the DoD's Guidance on Inflation and Economic Price Adjustments (EPA) report issued earlier this year that aimed to provide information on recognizing cost increases and EPA clauses. See our discussion on the report here for further information.
The new guidance provided by the DoD and GSA aim to offer some form of inflationary relief in the current economic condition, but currently may not offer many other solutions to various contractors. Government contractors are encouraged to review and understand these updates and to perform the necessary internal review processes in determining potential contractual relief. For further information and expertise, contact Ryan & Wetmore today.
DoD

Memorandum
The DoD released a new memorandum called Managing the Effects of Inflation with Existing Contracts last month (the "DoD Memo"). The DoD Memo aims to address the feedback received from the Guidance on Inflation and Economic Price Adjustments report (the "prior report"). This prior report summarized that contracting officers could not agree to adjust for inflation on firm-fixed price (FFP) contracts unless the contract had an existing EPA clause. Therefore, the DoD Memo aims to provide contractors with further inflationary relief by offering additional pathways to potentially lower inflation risk on FFP contracts.
Mutual Agreements
The first potential solution detailed by the DoD Memo suggests reaching a mutual agreement with contracting officers to alter the contract. Accommodations that may be made after reaching a mutual agreement aim to address the acute impacts on small businesses. This includes providing schedule relief or amending contractual requirements. Though providing schedule relief may not offer much reprieve from inflationary risk, the opportunity to potentially amend contractual requirements opens the door for contractors during discussions with their contracting officer. As such, the amendment of contractual requirements may enable contractors to add EPA clauses to their existing contract.
Extraordinary Relief
The second item detailed by the DoD Memo suggests the possibility of seeking Extraordinary Contractual Relief under Federal Acquisition Regulation (FAR) Part 50.1. Under Public Law 85-804, agencies exercising functions in connection with national defense are authorized to amend and modify contracts without regard to other provisions whenever the President considers such action necessary. To request relief under Public Law 85-804 contractors will need to provide the following information:
A description of the contracts involved, as well as the dates of execution and amendments. This description should also include the items being acquired, the prices, delivery schedules, and any other special contract provisions that are relevant to the request.
Performance history as well as a statement of payments received and the financial condition of the company.
The exact adjustment required and a summary of the essential facts in chronological narrative form.
Contractors aiming to reduce inflationary impacts through the two avenues highlighted above are encouraged to meet with their law firms and contracting officers for discussions. Though the DoD Memo only provides these two options, it may still open doors for contractors to begin experiencing relief from inflation. As such, contractors are encouraged to gather the necessary documents and data to begin filing for equitable adjustments, contract adjustments or amendments, or requests for extraordinary relief.
GSA Acquisition Alert
The GSA released an acquisition alert last month titled Guidance on Addressing Inflation in GSA Contracts (the "Alert"). The GSA has emphasized addressing strategies to lower inflation costs as the current economic conditions erode contracting dollars. Furthermore, the GSA has noted that inflation and the uncertainty associated with it has led to fewer entrants pursuing federal contracts. As such, the Alert highlights three considerations the GSA believes will help with uncertain economic market conditions:
Economic Price Adjustments (EPA)
Procurement speed
Shorter contract durations
Economic Price Adjustments
The Alert highlights the idea that the use of an EPA clause can balance risk between contract parties and encourages contracting officers to consider including an EPA clause in contracts to hedge against price fluctuations. The Alert also details various considerations when considering the use of an EPA clause:
Funding: consider the implications and whether there will be funding available if the EPA is executed.
Clause Language: consider clauses outside of the EPA clause used in Federal Supply Schedules such as Federal Acquisition Regulation (FAR) 16.203-4, which may be more appropriate.
Contract Administration: consider the indices used in the EPA clause and whether they effectively track fluctuations in the market. Contracting officers may change the index through a bilateral modification. Furthermore, in FFP contracts that lack an EPA clause, if inflated expenses are directly related to a government action, compensation may be appropriate.
Subcontracting plans: consider whether an increase in total contract value due to an EPA will trigger subcontracting requirements.
Procurement Speed
The Alert notes the importance of speed in acquisition during times of high inflation or uncertain economic conditions. As such, the GSA strongly encourages the use of contract vehicles to streamline procurement procedures and to simplify the acquisition process. The GSA listed the following program vehicles below for contractors to consider:
Indefinite Delivery Indefinite Quantity (IDIQ) contracts for professional services such as OASIS Small Business

Government-wide Acquisition Contracts (GWACs) such as Polaris
Shorter Contract Durations
The Alert provides that contracts with an extended period of performance may result in higher prices during periods of economic uncertainty. As such, the Alert encourages reducing the total period of performance to help contractors more accurately predict costs and thereby lower overall inflation risk.
Conclusion and Next Steps
Government contractors are encouraged to take advantage of this renewed focus of fighting inflation risk. Contractors should begin to analyze and understand how they can leverage contractual adjustments and the various angles offered by Extraordinary Contractual Relief. Given the guidance presented above, contractors are encouraged to take the following steps to begin tackling inflation:
Create a contract matrix that shows each contract, contract type, and relevant clauses contained in each contract to easily identify the contracts that are subject to greater inflation risk.
Ensure you understand your contracts and the guidance being suggested, do not interpret one guidance for another. Be wary of funding limits in your contracts.
Monitor the DOD and GSA for guidance changes that may allow contract adjustments.
Meet with your government contracting attorney to discuss next steps and review your current and future contracts. Assess whether there are contractual terms that may offer some form of relief.
Be prepared to request adjustments after a contract review and gather the necessary information and documentation ahead of any negotiations.
Encourage your contracting officer to amend solicitations or to include EPA clauses in new contracts.
Review the procurement vehicles offered by the DOD and GSA and determine if your company qualifies for an
Ensure your accounting system is adequate to collect and measure costs by job. This will allow you to track costs more accurately.
Understand the profitability associated with each contract. Are your firm-fixed-price contracts doing as well as your T&M's?
File a formal request to your contracting office regarding a price adjustment or extraordinary relief. Though this may not have a high chance of success, the DOD can utilize your data to obtain more information on the scope of the problem.
Prepare for the long term as inflation may continue to rise throughout the next 24 months. Review this guidance and contact us for further information.
For a more detailed guide on reducing inflation risk, see our risk mitigation strategies in our article here or contact us for more information.
Today's Thought Leaders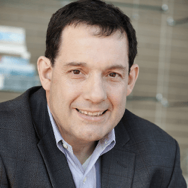 About Peter Ryan
Partner, Co-founder, & CPA
Peter T. Ryan co-founded Ryan & Wetmore in 1988 with business partner Michael J. Wetmore. Peter provides clients with the best strategies for success. His expertise extends across various industries. Peter obtained a Master of Business Administration in Finance from the University of Baltimore and a Bachelor of Arts in Accounting from the Catholic University of America.
About Jason Dudas
Partner & CPA
Jason is a Partner in our Vienna, VA office. Since joining the firm in 2009, he has worked closely with clients on tax, audit and accounting issues. Jason has become an expert in construction accounting and is a member of the Real Estate and Construction CPA's. He also has experience with research and development credits, and tangible property regulations.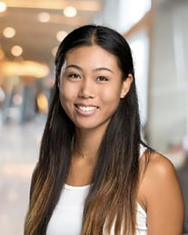 About Rosie Cheng
Finance Consultant
Rosie Cheng is a Finance Consultant at Ryan & Wetmore. She focuses on government contracting services and produces many of the firm's government contracting newsletters. Rosie graduated from Georgetown University with a Master of Science in Management and from William and Mary with a Bachelor of Business Administration.