Home » Insights »

Government Contractors – Here is what to Know About GSA's OASIS+ Program
Government Contractors – Here is what to Know About GSA's OASIS+ Program
22 March, 2023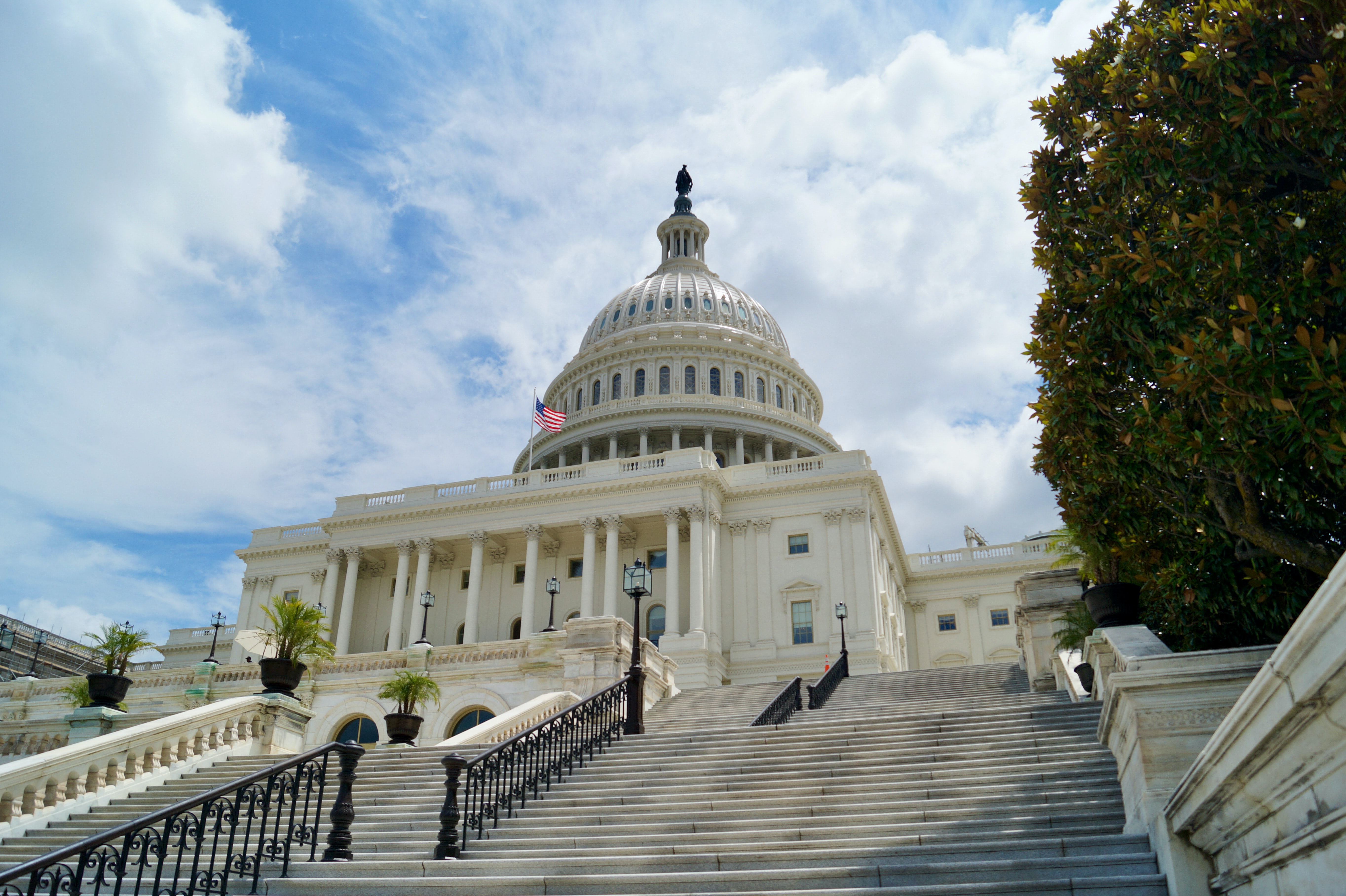 Key Details: The General Services Administration's (GSA) new contract vehicle, OASIS+, is set to replace the One Acquisition Solution for Integrated Services (OASIS) contract vehicle when the ordering period sunsets in 2024. Formerly known as the Services Mac, this next-generation contract vehicle is a multiple award, Indefinite Delivery, Indefinite Quantity (IDIQ) acquisition program that is designed to address the agencies' needs for a full range of service requirements and ancillary products.
OASIS+ will be government wide, meaning this contract vehicle is available to all federal agencies for use. Furthermore, the GSA's Office of Professional Services and Human Capital (PSHC) released a draft Request for Proposal (RFP) for both the Small Business (with 5 separate small business contract vehicles) and Unrestricted (UR) categories. Though a final RFP and further details are pending, businesses can get ahead by fully reviewing the draft RFP to understand the task orders, scope, and other compliance requirements.
What is OASIS+ and what are the Contract Vehicles Offered?
Per the draft RFP, OASIS+ is designed to meet the federal agencies' needs for a wide variety of service requirements. Integration of multiple service disciplines, alongside ancillary products and services and the flexibility of commercial and non-commercial requirements add additional layers of opportunities for government contractors. Furthermore, OASIS+ offers all contract types and pricing at the task order level where new services may also be added throughout the life of the program.
The draft RFP highlights the following contract vehicles within the OASIS+ contract program:
Unrestricted (UR)
100% Small Business Set-Aside
100% Women-Owned Small Business (WOSB) Set-Aside
100% 8(a)
100% Service-Disabled Veteran-Owned Small Business (SDVOSB) Set-Aside
100% Historically Underutilized Business Zone (HUBZone) Small Business Set-Aside.
The OASIS+ Master Contracts will be a total solution vehicle with services solicited and awarded at the task order level. The following types of contracts are allowable for OASIS+ task orders:
Fixed price
Cost reimbursement
Incentive
Time and materials
Labor hour
As a variety of contract types are offered, government contractors should be aware of the various regulations and standards they may need to comply with such as wage rate requirements for construction, service contract labor standards, or accounting system adequacy to name a few. For further information and expertise regarding accounting system and rates compliance, contact Ryan & Wetmore today.
Scope of OASIS+
Contract scopes are organized by "Domains" which refers to groupings of related services that are designed to align order requirements. The table below shows the proposed Domains within the scope of the Master Contract per the draft RFP for UR and Small Businesses.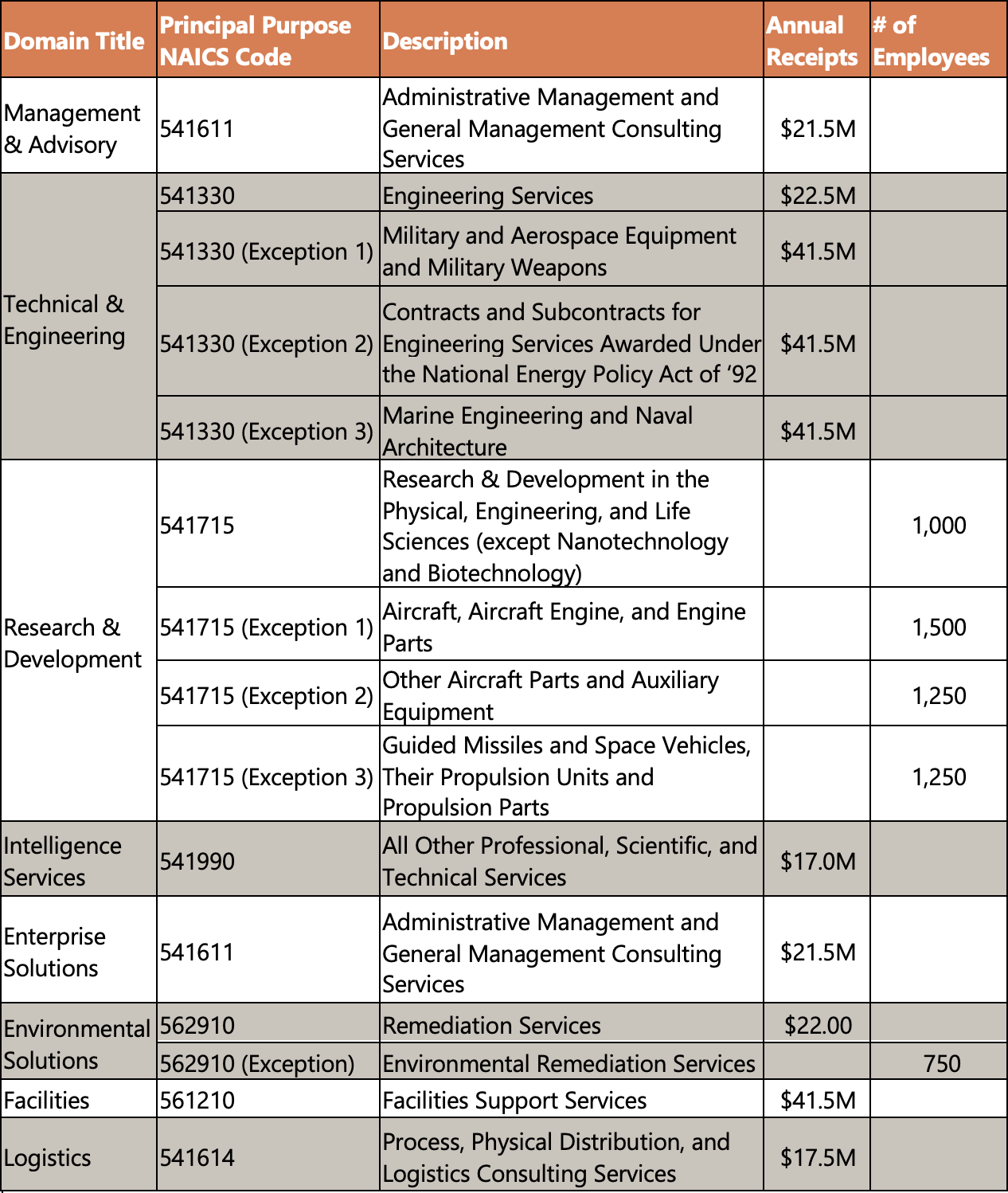 Government contractors are encouraged to fully review the draft RFP for examples of the work to be provided relative to each domain. Additionally, the Enterprise Domain is only available under the UR IDIQ.
Key Features of OASIS+
OASIS+ is proposed to have the following key features:
10-year period of performance
No cap on the number of awardees
5 small business contracts
Price evaluations at the task order level
On-ramps are open continuously
Qualification Matrices and Evaluation Strategy
The GSA has proposed Domain specific qualifications in a matrix that consists of unique qualifications and capabilities that contractors may receive credits for. Contractors aiming to qualify for OASIS+ will be required to reach a specified threshold to be considered for award. The thresholds are as follows:
Small business set-asides: 36 / 50 total credits
UR (non-Enterprise Domain): 42 / 50 total credits.
UR (Enterprise Domain): 45 / 50 total credits.
Contractors should note that OASIS+ provides credits based on whether an offeror's business systems and approved rates are adequate and acceptable. Under the Small Business Domains, offerers may claim 2 credits for having an adequate accounting system. For the UR Domains, offerers may receive 1 credit for having 2 adequate systems or rates plus an additional credit for having three or more adequate systems or rates. Contractors claiming these credits must provide verification and documentation from the applicable agencies. The following is a list of business systems and rates that can qualify for these credits.
Accounting system
Proper segregation, identification, accumulation, and allocation of direct and indirect costs.
Purchasing system
Efficient and effective contractor purchasing that complies with policies when subcontracting.
Material Management and Accounting System
Provides planning, controlling, and accounting for acquiring, using, and disposing of material.
Estimating System
Consistently applied, maintained, and reliable system that produces verifiable cost estimates.
Property Management System
Effectively manages Government property in the contractor's possession via internal controls.
Earned Value Management System
A system that effectively integrates project scope, cost, and schedules for project management.
Approved Rates (e.g., forward pricing / billing)
Forward pricing rate agreements, forward pricing rate recommendations, provisional billing rates, or other approved billing rates.
As there are potentially 2 – 3 credits available for offerers to claim, contractors are encouraged to ensure their business systems are adequate and to gather the necessary supporting documentation ahead of time. The GSA's draft RFP contains detailed explanations of business system adequacy for contractors to review.
Recommended Action Items
Government contractors who are interested in submitting proposals for the OASIS+ program are encouraged to perform the following activities to ensure competitiveness, maximize credits, and maintain compliance:
Review the GSA's draft RFP to understand the full scope of services requested under each domain for UR and Small Business.
Analyze the evaluation matrix and the distribution of credits. Offerors may receive credits for other certifications and clearances such as for disclosing greenhouse gas emissions and gaining Capability Maturity Model Integration (CCMI) certification of level 2 or higher.
Conduct an internal analysis of your Business Systems and understand where gaps may be filled.
Gather supporting documentation from the relevant auditing federal agency if anticipating claiming Business Systems credits.
Analyze and assess the accurateness of your indirect rates.
Ensure your accounting system can adequately segregate, track, and allocate expenses.
Review your current GSA Schedule and if sales reporting and modifications are managed properly.
Look out for news regarding the final draft RFP and monitor when training for the Symphony Portal becomes available.
Stay engaged with the GSA by attending industry days.
Ensure your proposal team is ready and roles and responsibilities are assigned ahead of time.
Conclusion
OASIS+ is set to have a broader scope than the current OASIS Program and will provide the contracting community with a fresh set of contract vehicles and opportunities. Interested parties are encouraged to monitor the status of when a final draft RFP is released (anticipated for Q2 of 2023). The GSA also expects to begin announcing contract awards as early as Q4 2023. As such, contractors are encouraged to get ahead by ensuring their business systems are adequate and by reviewing the full scope of each Domain in the draft RFP. Furthermore, the Government intends to use the OASIS+ Symphony Portal (OSP) as the platform for submitting proposals, conducting evaluations, and managing contracts. Contractors are encouraged to look out for incoming software training regarding the use of OSP for both submitting proposals and meeting post-award requirements.
Today's Thought Leaders
About Peter Ryan
Partner, Co-founder, & CPA
Peter T. Ryan co-founded Ryan & Wetmore in 1988 with business partner Michael J. Wetmore. Peter provides clients with the best strategies for success. His expertise extends across various industries. Peter obtained a Master of Business Administration in Finance from the University of Baltimore and a Bachelor of Arts in Accounting from the Catholic University of America.
About Rosie Cheng
Finance Consultant
Rosie Cheng is a Finance Consultant at Ryan & Wetmore. She focuses on government contracting services and produces many of the firm's government contracting newsletters. Rosie graduated from Georgetown University with a Master of Science in Management and from William and Mary with a Bachelor of Business Administration.